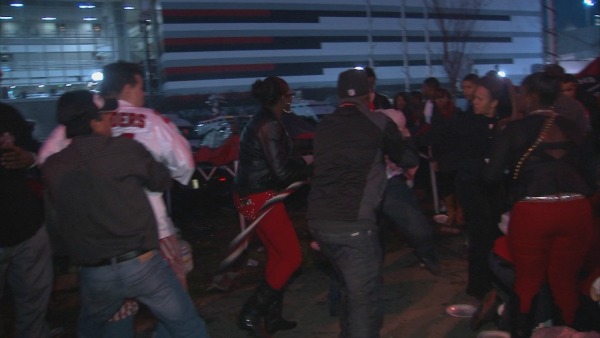 Scene outside the Georgia Dome after the NFC Championship
ATLANTA (CBS ATLANTA) -
The man accused of stabbing another man outside the Georgia Dome after the San Francisco 49ers beat the Atlanta Falcons in the NFC Championship Game on Sunday has been arrested.
James Lewis McCoy, 46, of Villa Rica, was arrested around 1:15 p.m. on Tuesday by Georgia World Congress Center Authority officers, according to a Georgia Dome spokesman.
Police said that a 35-year-old man was injured in an altercation at about 6:40 p.m. on Sunday in the Dome's Silver Parking Lot. He was taken to Grady Memorial Hospital where he is in stable condition.
The Georgia Dome spokesman said that GWCCA investigators learned that neither McCoy or the victim were fans of opposing teams, but instead, they got into an argument over food at a tailgate.
Investigators also said neither McCoy nor the victim had attended the game inside the Georgia Dome.
Specific charges against McCoy were not released, nor was the relationship, if any, between him and the victim.
Stay with CBSAtlanta.com for updates.
Copyright 2013 WGCL-TV (Meredith Corporation). All rights reserved.