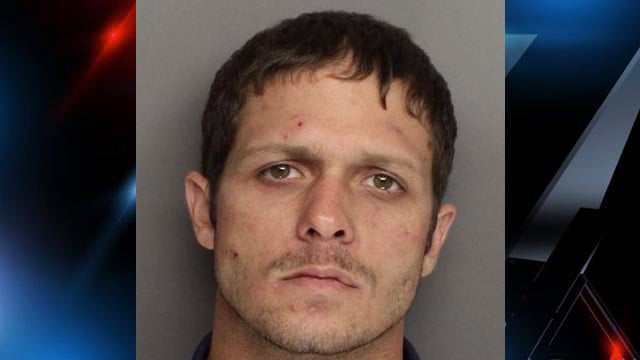 Kenneth Barnett (Courtesy: Greenville Police Department)
GREENVILLE, SC (FOX Carolina) -
Greenville police said they have apprehended and arrested a suspect after they said he fired at an officer on Sunday.
Johnathan Bragg, spokesman for the department, said that officers were called to a report of a weapons discharge at the Hawthorne Suites on McPrice Court at about 2 p.m. Sunday.
He said when the officer arrived, he discovered that there had been a gun fired as part of a domestic situation. While that officer was working the call, Bragg said he saw the suspect and chased him on foot.
When police backup arrived, they spotted the suspect again and continued chasing him. Bragg said that's when the suspect fired a shot toward the officers.
Greenville police identified the suspect as Kenneth Barnett, 26. They said he was wanted on charges of discharging a firearm at a police officer, attempted murder and several other charges.
Police searched for the suspect after the incident and warned the public that he was considered armed and dangerous.

Police said on their Facebook page that Barnett was taken into custody at about 10 p.m. on Sunday night. Barnett went before a judge Monday morning and was denied bond.

Copyright 2013 FOX Carolina (Meredith Corporation). All Rights Reserved.