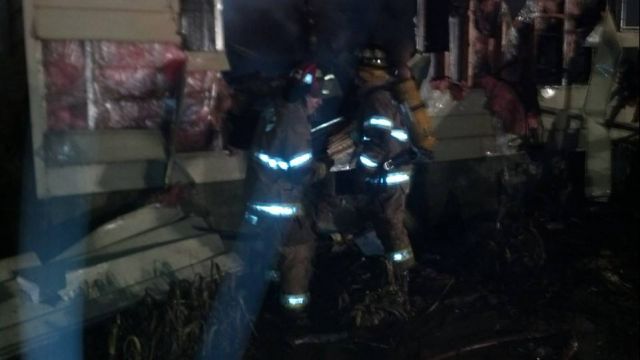 Courtesy: Scotty Owensby, Coronaca FD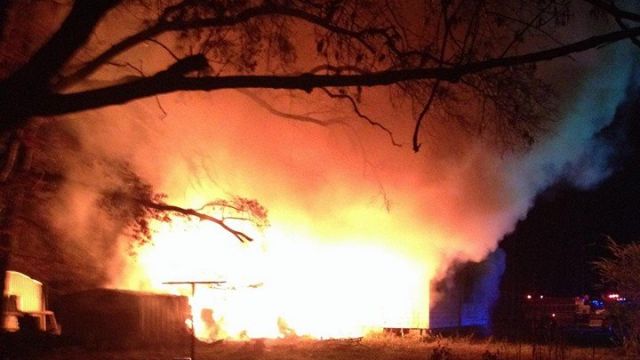 Courtesy: Scotty Owensby, Coronaca FD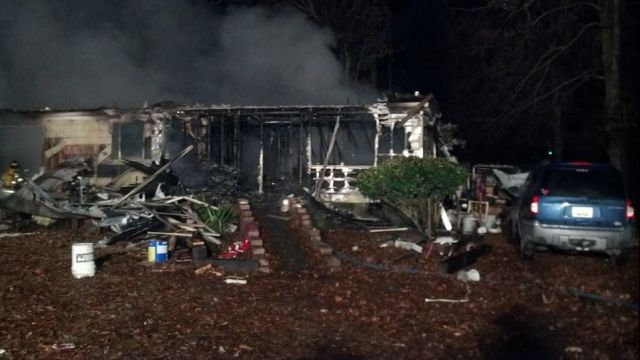 Courtesy: Scotty Owensby, Coronaca FD
GREENWOOD, SC (FOX Carolina) -
The Coronaca Fire Department was called to a mobile home fire on Shaun Road in Greenwood at about 7 p.m. Saturday, according to Chief Woody Owensby.
He said their station is about three miles away, but when the crew left the station they already saw flames shooting in the sky.
Owensby said the home was a total loss.
He said a woman was cooking a birthday dinner for one of the children, frying okra. She told firefighters that she walked out of the kitchen into the living room, and when she walked back into the kitchen, the whole place was in flames.
There were three adults and four children in the home at the time; they all escaped, Owensby said. He said a dog died in the fire.
Owensby said this is the third structure fire in the Coronaca district this week, which is very unusual. He said this was the second total loss.
Copyright 2013 Fox Carolina (Meredith Corporation.) All rights reserved.