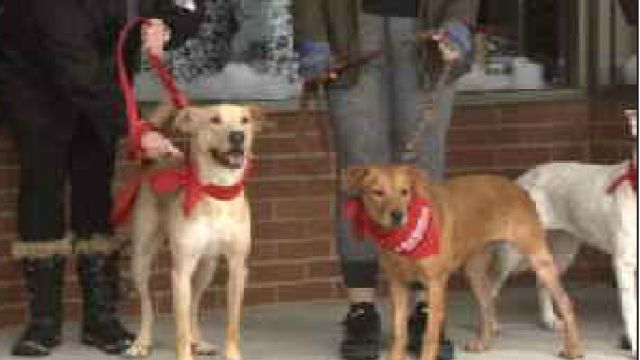 FULTON COUNTY, GA (CBS46) -
Some pups in Fulton County are looking for a new home.
The dogs who were once set to be euthanized are part of the Canine Cellmates program at the Fulton County Jail.
They were trained by inmates during an eight-week process that prepares them for their new homes.
Canine Cellmates Executive Director Susan Jacob Meadows says, "At the end of the eight weeks we do a K-9 good citizens certification test. When the dogs pass the test, we make them available for adoption, get them adopted and we bring in new dogs."
The Cellmates program goal is to save dogs by training them to be better pets and help inmates become better citizens.

Copyright 2013 WGCL-TV (Meredith Corporation). All rights reserved.