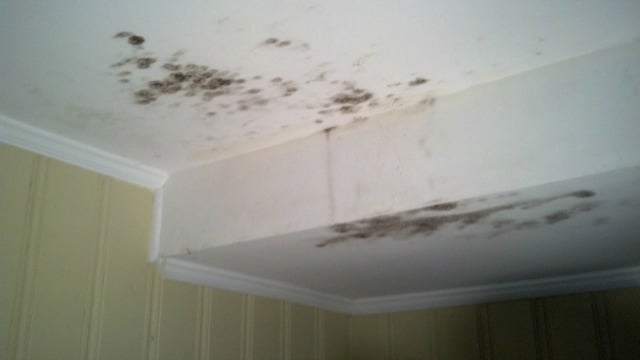 DEKALB COUNTY, GA (CBS46) -
Monday afternoon, CBS Atlanta reporter Bernard Watson returned to the place where Lula Burton and her family live five days after he saw what Burton describes as a house of horrors. This house has more than a few problems.
"The roof is leaking, there is mold on the ceiling and walls and the panes in the windows fell out," said Burton.
Watson called Capitol Property Management to inquire why power has not been restored to the home.
"We have done all our due diligence. Ms. Burton just needs to pay the remaining portion of her bill. She needs to pay Georgia Power for them to get that turned on for her," said Nya Brown, with Capitol Property Management.
Watson called Georgia Power to confirm what Burton's receipts indicated - that her bill has been paid and she owes nothing. A representative for Georgia Power said the home needs a wire inspection in order for service to be restored. Brown said that inspection has already been done, but Georgia Power said it doesn't have the documents proving it's been done. Brown also said the bigger problem is the home doesn't have a power meter outside, but Georgia Power said the home does have a meter. Watson relayed that information to Brown, and roughly 20 minutes later, Burton got the call she was waiting for.
"They are going to do the permit and hopefully they can get everything they need by tomorrow, no later than Wednesday, OK," said Brown. "You should be ready to go."

Copyright 2013 WGCL-TV (Meredith Corporation). All rights reserved.