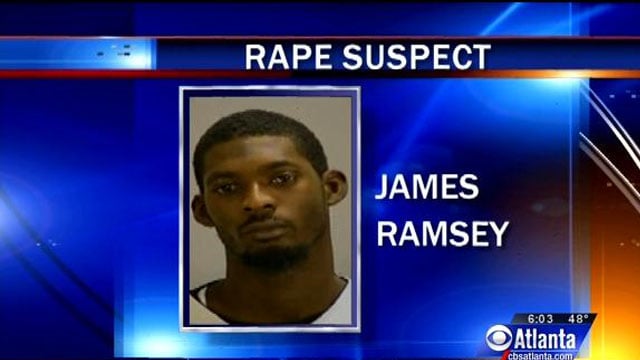 JONESBORO, GA (CBS46) -
Clayton County police arrested a man they say sexually assaulted and burglarized a woman in her Jonesboro home.
Police identified James Arthur Ramsey, 24, as the assailant.
It happened near the 500 block of Sycamore Drive on Sunday just before 3 a.m.
Police said the suspect was in the woman's home for five to 10 minutes and he said he had a gun, but never displayed it.
According to detectives he took a television and a cell phone.
Neighbors we spoke with are still uneasy about Ramsey still being on the lose.
"It makes me suspicious of everybody that walks around now that I don't recognize, so at times like this, we are almost prisoners in our own homes," said neighbor Marcus Coleman.

Anyone with information is asked to contact Detective J. Gosart at 678-878-5642.
Copyright 2014 WGCL-TV (Meredith Corporation). All rights reserved.