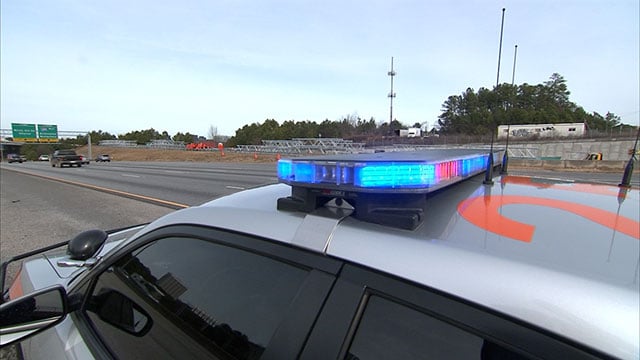 BARTOW COUNTY, GA (CBS46) -
A Georgia State Patrol trooper was injured Saturday morning after giving chase in Bartow County.
According to the Department of Public Safety Information Office, the trooper gave chase around 5 a.m. after noticing a pickup truck driving on the wrong side of Davis Drive.
During the pursuit, the trooper crashed with the suspects on Old Alabama Road at Sewell Road, according to authorities.
Police say three men fled from the pickup truck after the crash, and that the trooper was able to catch one of the men.
While the trooper was being transported to the hospital due to injuries from the crash, authorities say the ambulance overturned in a one-vehicle crash.
The trooper and emergency team were not seriously injured, according to police.
Copyright 2014 WGCL-TV (Meredith Corporation). All rights reserved.