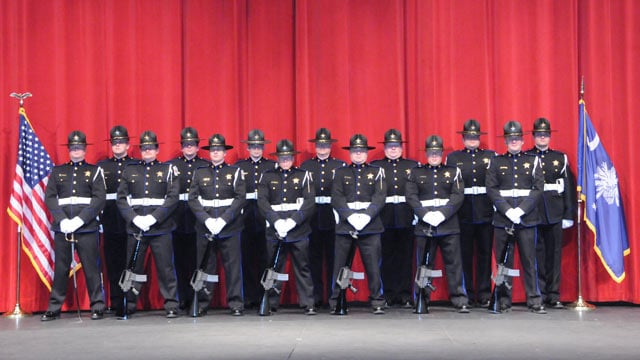 ACSO Honor Guard (Source: ACSO)
ANDERSON, SC (FOX Carolina) -
The Anderson County Sheriff's Office has been recognized as being one of the best-dressed public safety agencies in the country.
The sheriff's office is one of six agencies selected, and the only sheriff's office, to receive the prestigious award presented by the North American Association of Uniform Manufactures & Distributors (NAUMD).
The Anderson County Sheriff's Honor Guard was nominated by the uniform manufacturer Fechheimerto to participate in this year's competition, according to Lt. Sheila Cole.

"We are very humbled and very proud to have been considered for this award. The award shows the dedication of the members of our Honor Guard to present the most professional appearance we can during any event of which we are a part," Guard Commander Lt. J.W. Mills said in a release.

Other agencies recognized were the Las Vegas Metropolitan Police Department, Ohio State Highway Patrol, Jersey City Police Department, Hartford Police Department and the Florida Office of Agricultural Law Enforcement.
Investigator J.T. Foster, Lt. J.W. Mills and Investigator Craig Holbrooks represented the agency at the award ceremony in Las Vegas.

Copyright 2014 FOX Carolina (Meredith Corporation). All rights reserved.